My "client" in this project has been the explorer vessel: "REV".
So to design for this client I have made a style guide containing moodboards and some guidelines.
I also made a representation of the bridge layout and design in CAD so I easily could test out my chair in the right location.
REV & Ulysses
In my analysis on ship and bridge layout and design, I quickly discovered that I needed a "client" for my chair. This would help me choose a design profile for both functionality and esthetics within my design.
Since my biggest inspiration within the field of maritime design the last year has been the explorer yacht "REV", I chose to have it as my "customer". But since it is still in a conceptual phase there isnt any technical drawings or specifications online, so I have also used the yacht "Ulysses" as inspiration since this yacht has been built and it`s easy to find detailed photos online. I chose "Ulysses" since it has many of the same characteristics as "REV".
That includes: Sharp angles, big rounded soft bow and a technical look.
Ulysses:
REV: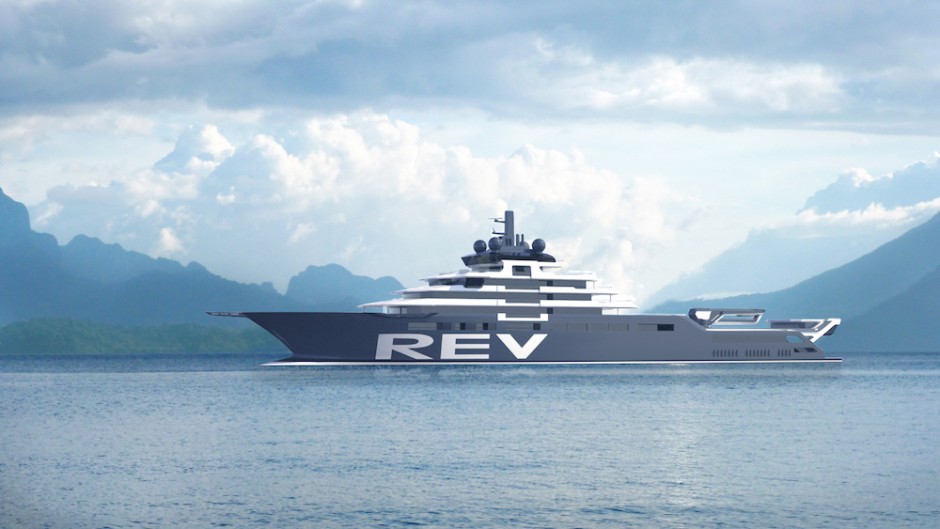 I have copied both of their bridges in cad below:
The bridge of Ulysses:
The bridge of "Ulysses" is designed for navigational a purposes and a special feature is the fact that it`s bridge-wing is on the outside of the ship. The bridge layout is made for navigation, and the layout is designed for cruising and not positioning like ships with DP ( dynamic positioning).
Since I see a possible future for my chair in a yacht I have included "Ulysses" as a possible customer for my chair. The yachting industry is always looking for the "coolest" and newest so my chair could fit into this world.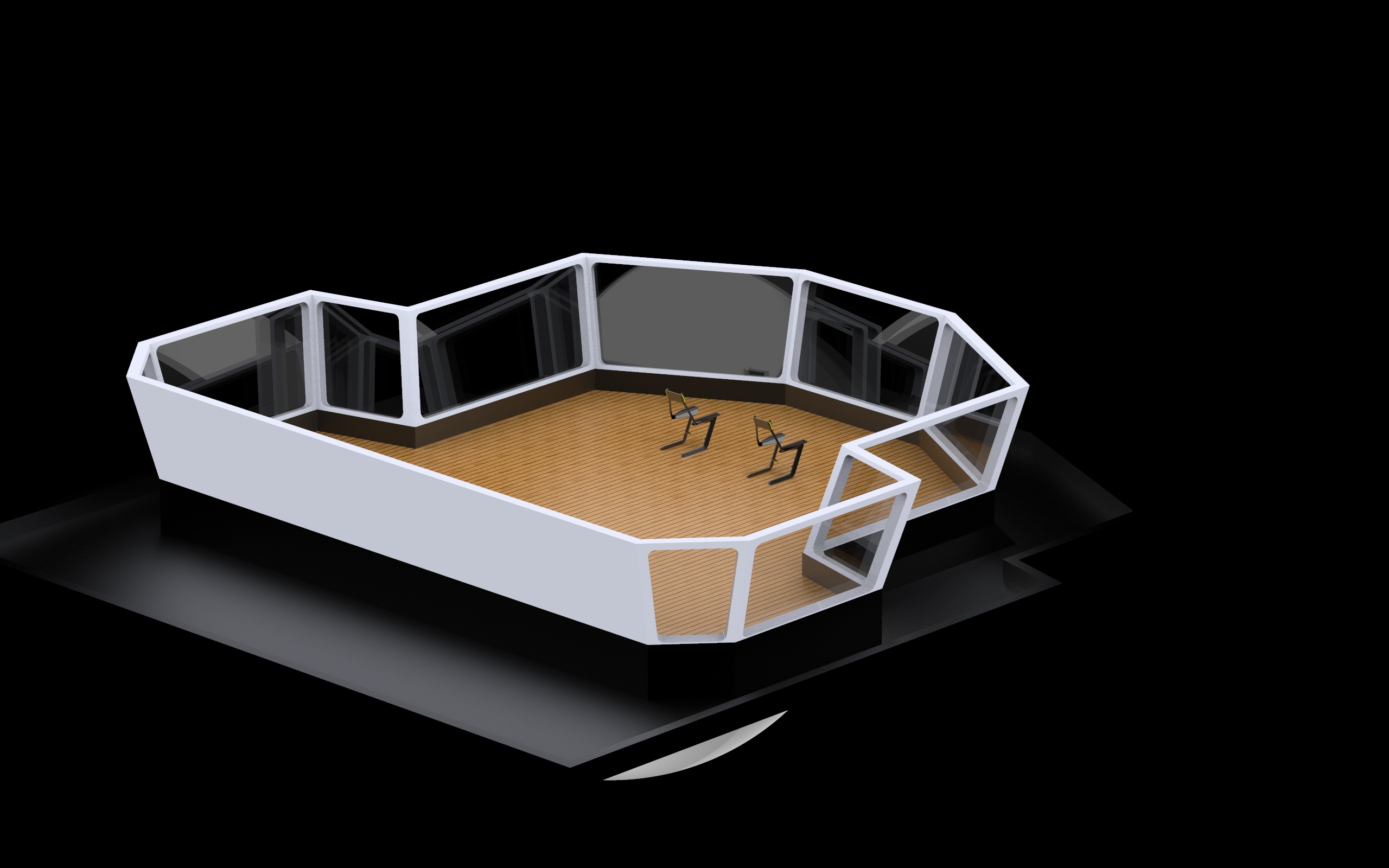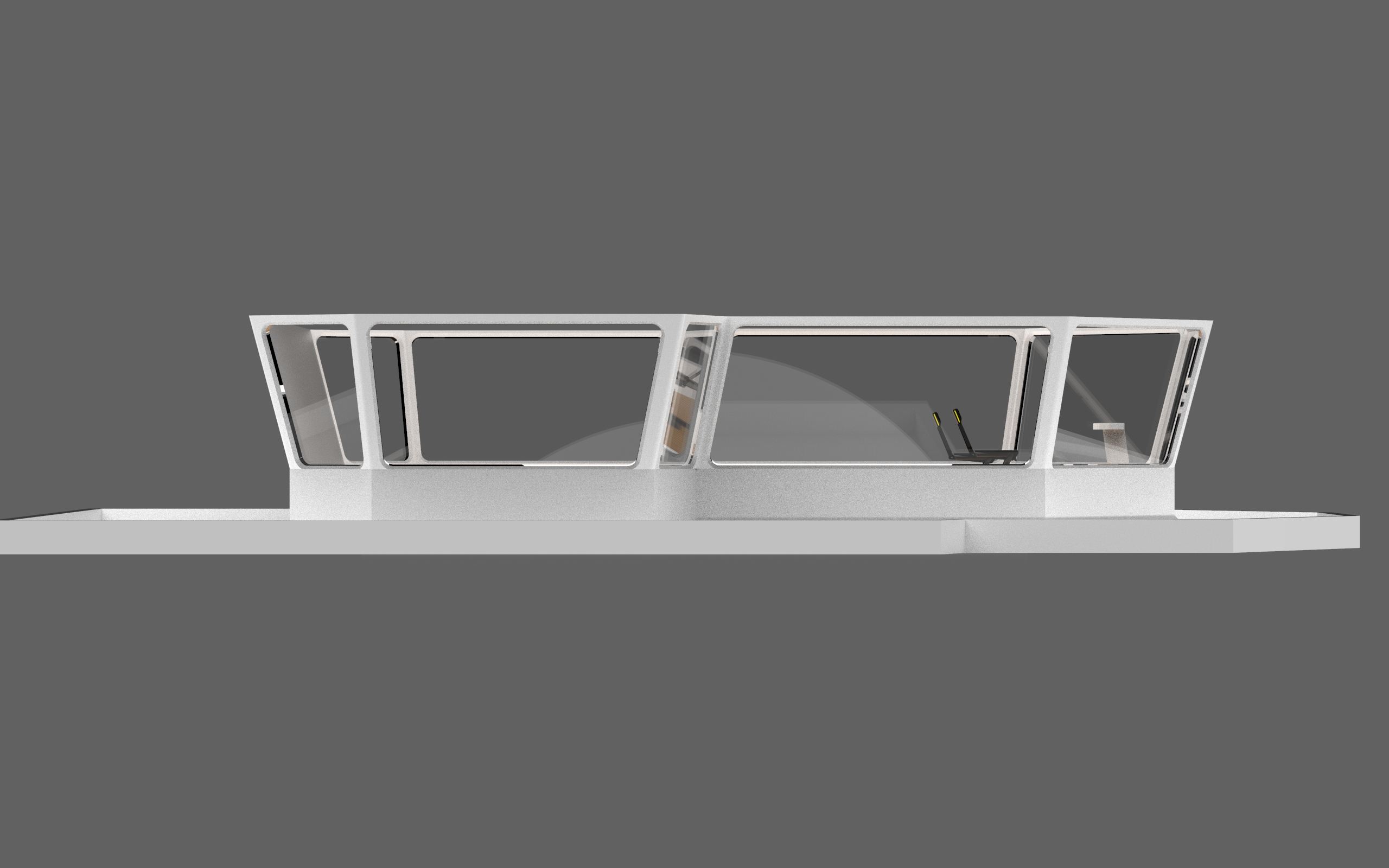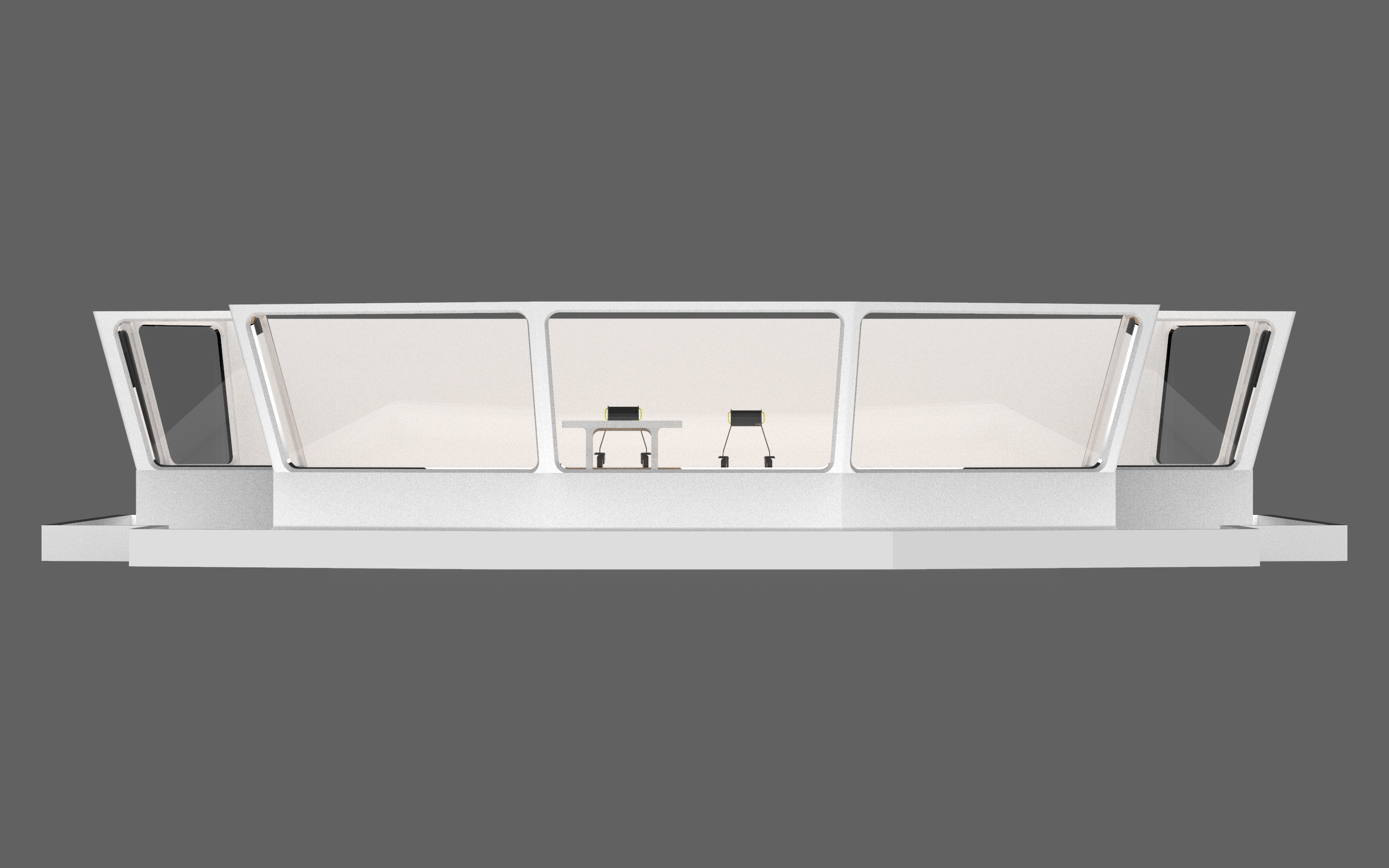 The bridge of "REV"
My biggest discovery after making the cad drawings of REV`s bridge was the size and big windows. Especially the big windows on the bridge-wings of the ship which have been designed to be as big as possible. The same goes for the front window of the bridge which is one enormous window.
The window size on "REV" is most likely the designers making conceptual renders and selling images, so in reality I doubt the windows to be as big as I have copied in CAD.
The picture below shows how small my chair is in comparison to the bridge.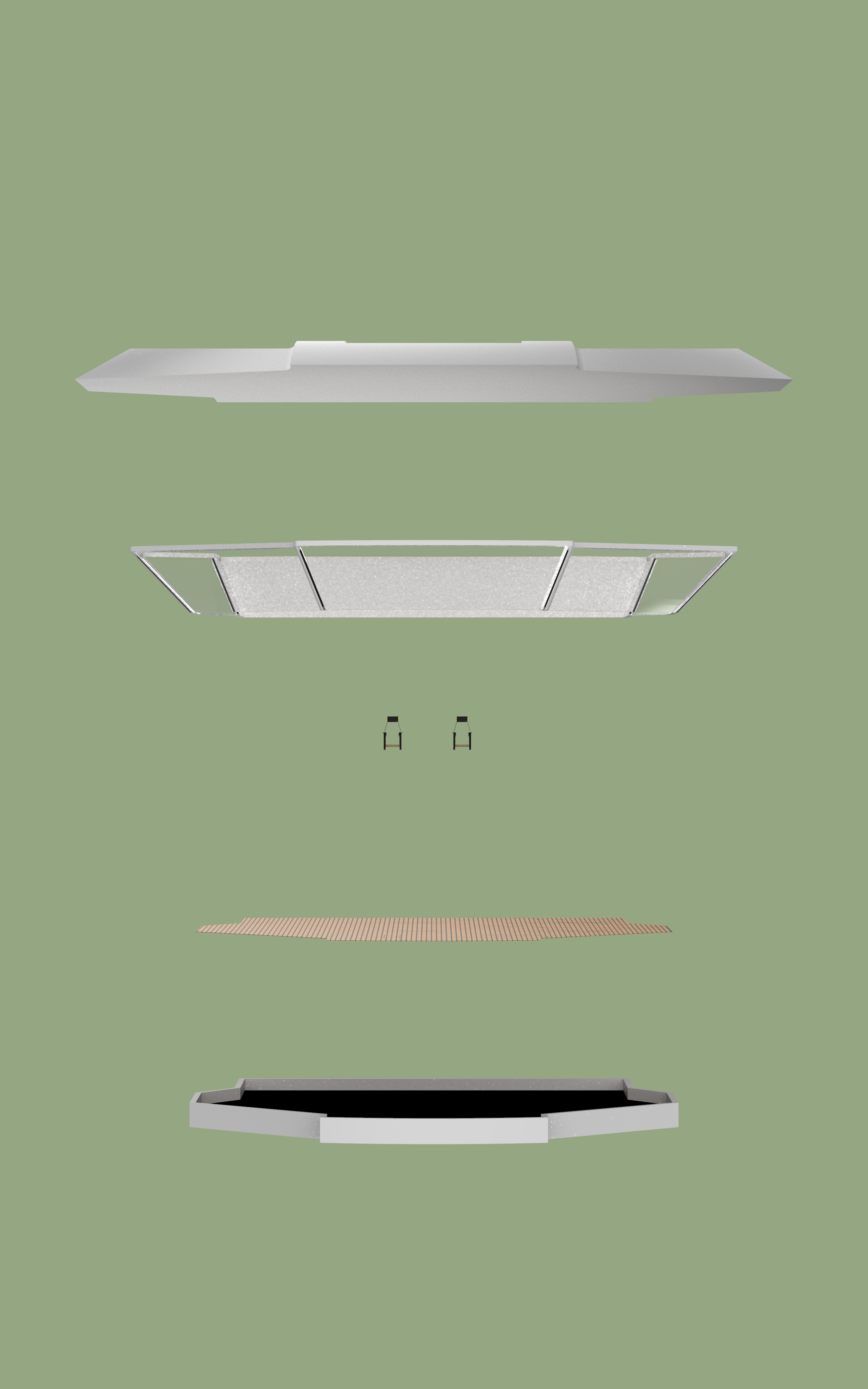 Moodboard & state of the art:
The moodboard for my chair started out as a big mess of different directions, colors,  mood and shapes. But after digging into concepts and different directions I have made this final moodboard to follow.
The moodboard is built up by different shapes, materials and colors, where I have taken inspiration from natural materials like steel and aluminium, and shapes from Danish and german designers. The shapes are minimalistic but powerful, and the materials are representing both function and aesthetics.
I have included one color which works as a contrast to the rest, and in my final design I am going to include this bright yellow on just a few parts.
I also made a moodboard regarding style and shape features that are trending today in the car industry.
The car industry`s focus is mainly branding and styling, and they are highly influential when it comes to showing off new and exciting features.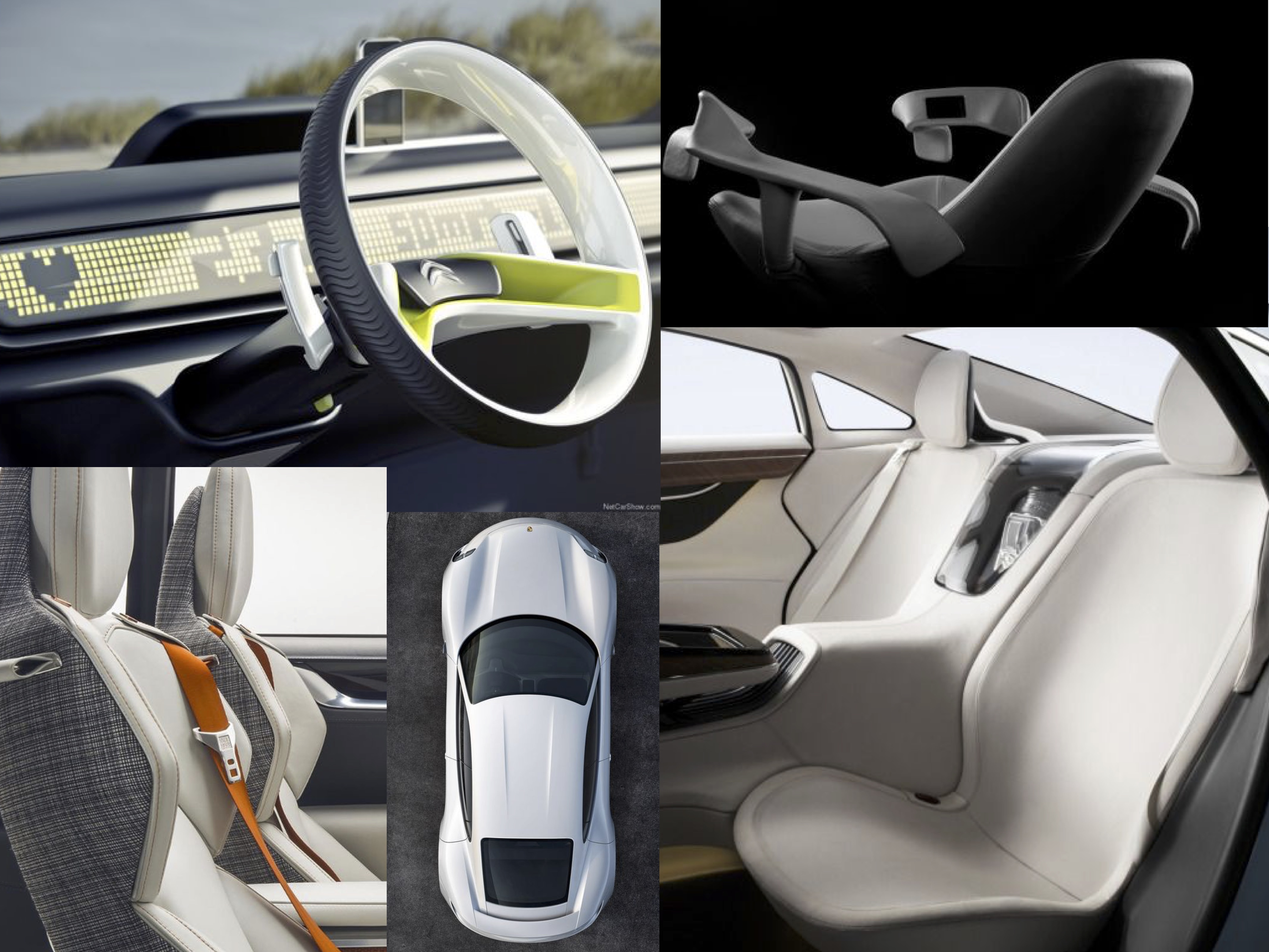 State of the art:
Designing a new chair for one of the coolest ships in the world, had me doing research on what is the newest, biggest and toughest yachts out there. What are the coolest features? And what are the features of the newest yachts and ships?
The picture below shows a "WALLY" yacht called galeocerdo which is one of their most known design. I have brought it into this project as inspiration because I love how they do their own thing and create boats that are original and different from what others are doing.
The design makes the ships look like military vessels, with their long and sharp shapes. They are usually black with wooden floors, and they are good at what they express: speed.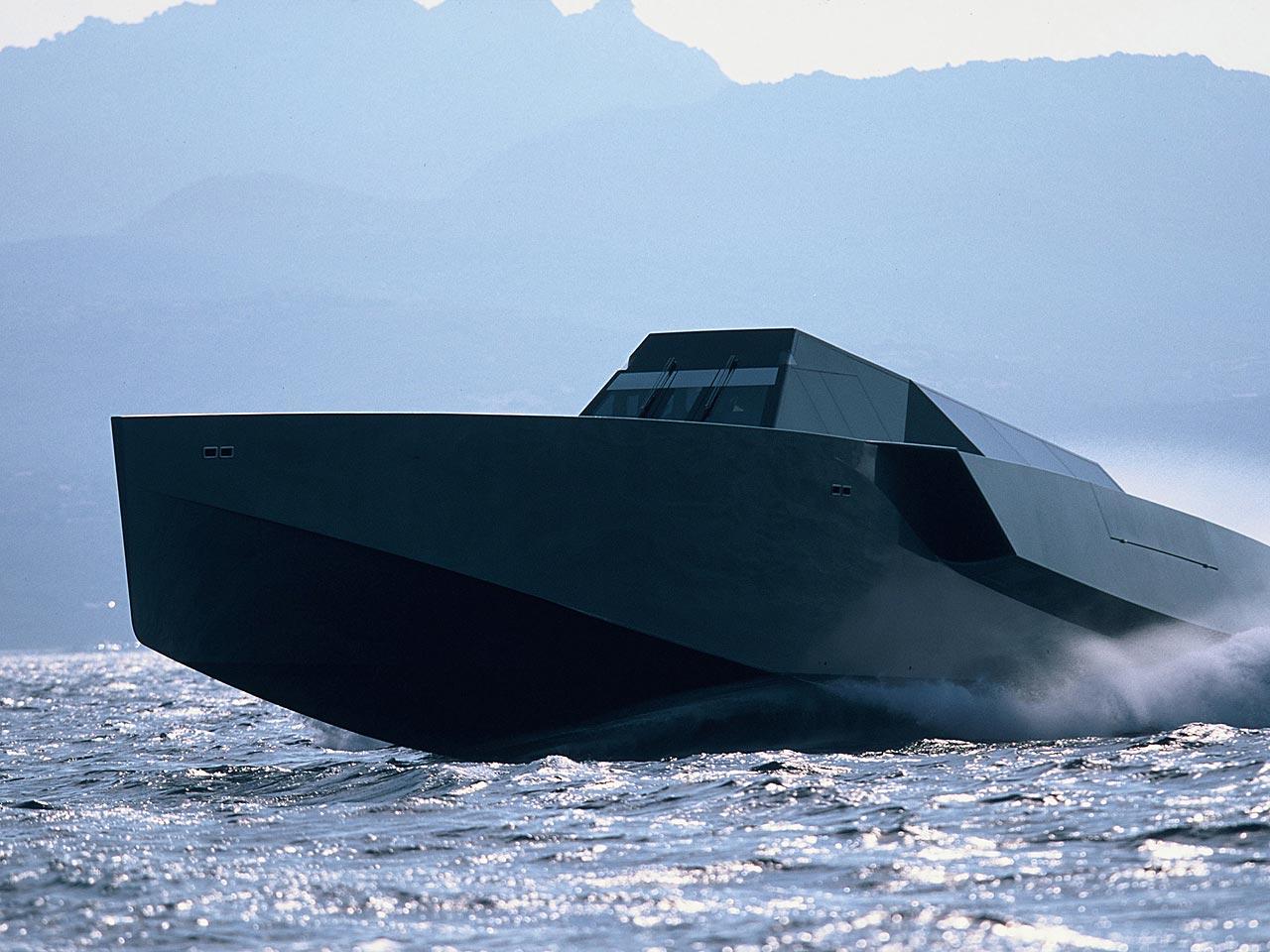 The yacht "Jubilee" below is a brand new superyacht, and what is exciting about the design is how the exterior designer has designed it to look like it has more decks than it actually does. The designer "Lobanov design" is a big instagram and pinterest favourite with extreme, unrealistic renders and sketches.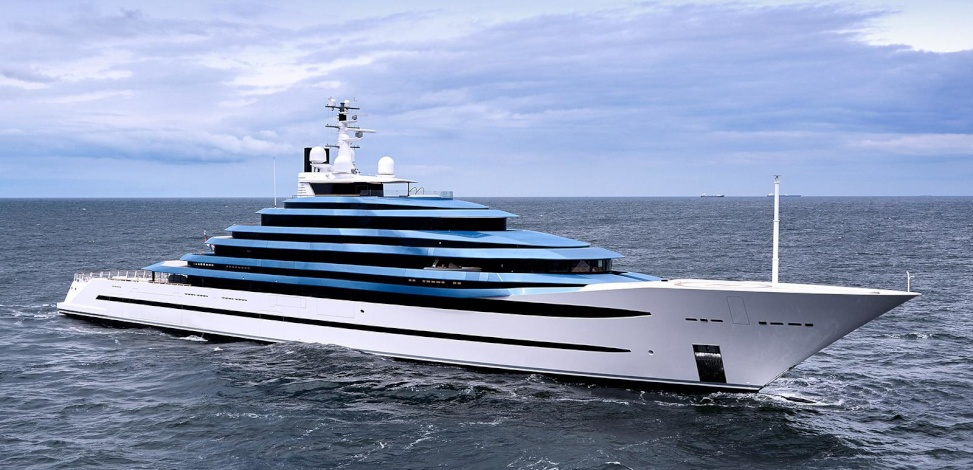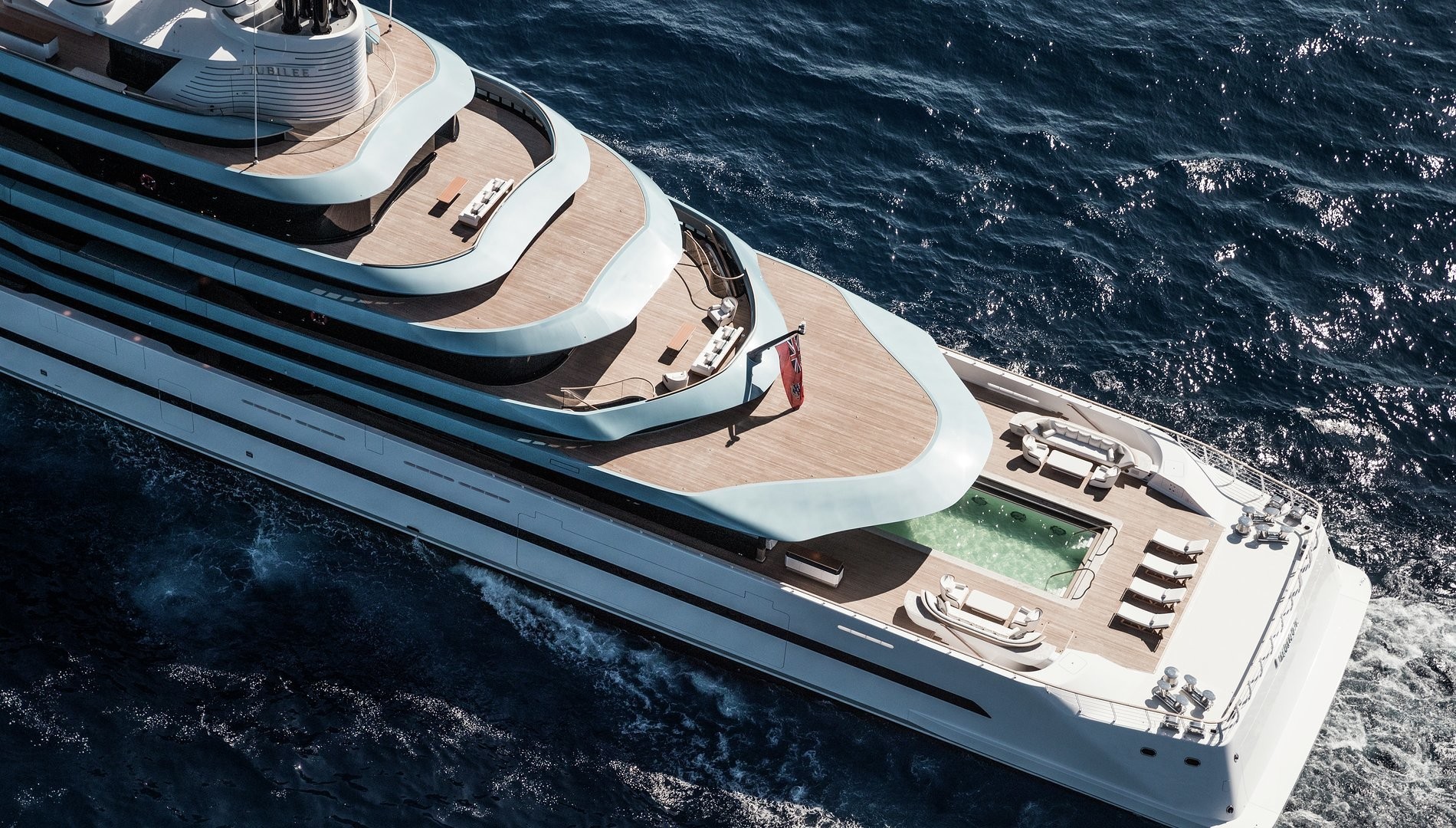 Examples of "Lobanov design" sketches: