How to adjust and specify the angles and height of the chair?
In this post I will show some thought on how to control the chair
One day challenge
I made the design of a control panel into a one day challenge, and the results shown on this page has therefore a lot of flaws, but I felt it important to include a control panel to complete the design.
As the picture below illustrates, the chair can be put into a lot of different modes. For this task of making a control panel for the chair I ended up with these questions:
Does the user want to change every bit of the chair manually? Or is the best solution pre made presets within the control panel?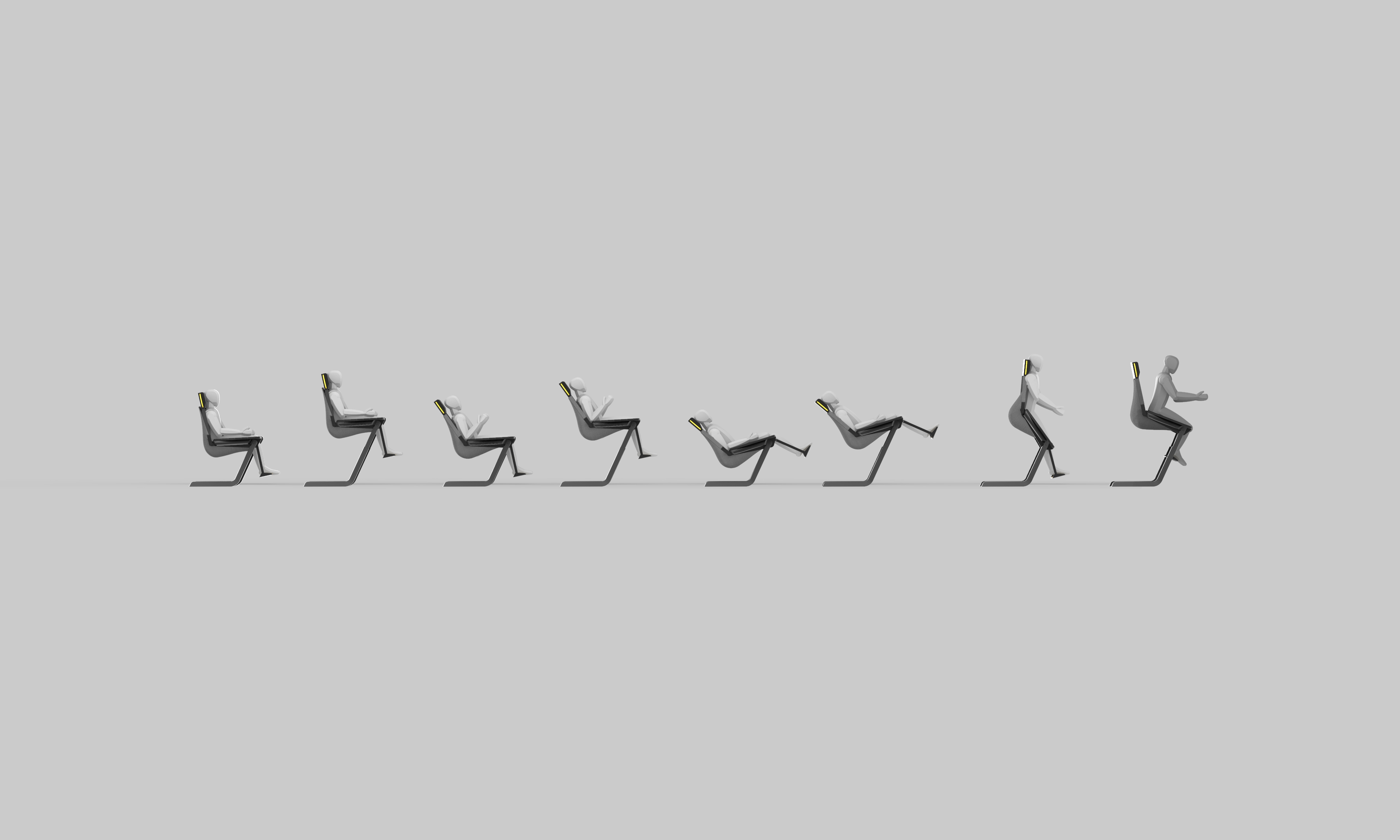 Since this is a conceptual project I have made a decision to create 2 different ways of operating the chair, one with physical buttons that lets you individually control every part of the chair, and one with a touch panel where presets on different modes can be selected.
Inspiration:
For the physical buttons concept I have looked at how the car industry let user control their chairs.
For the second concept I looked at both normal lcd screens used in electric massage chairs, and the second inspiration which I really like is the "touch bar" found on new macbooks.
Can a touch bar be included? And can it be used for both adjusting the chair and maybe other features? The cool thing with adding a touch bar is that it will adjust it`s display after the users needs.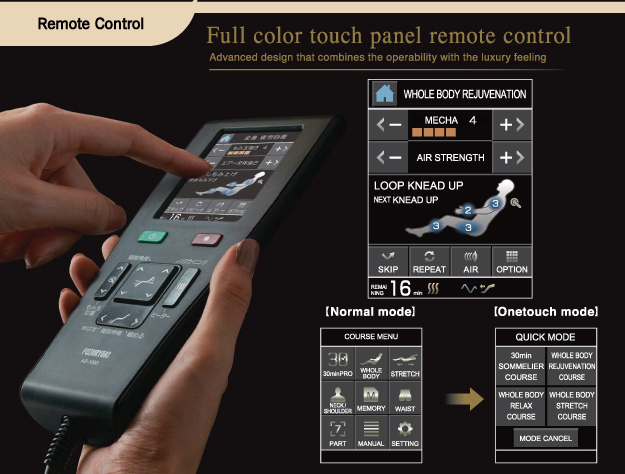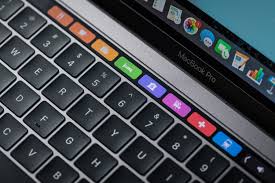 Features within the chair to control:
There are lots of examples on how to control the different angles within a chair. These angles and parts are standard for chairs and therefore easy to connect to buttons for the user.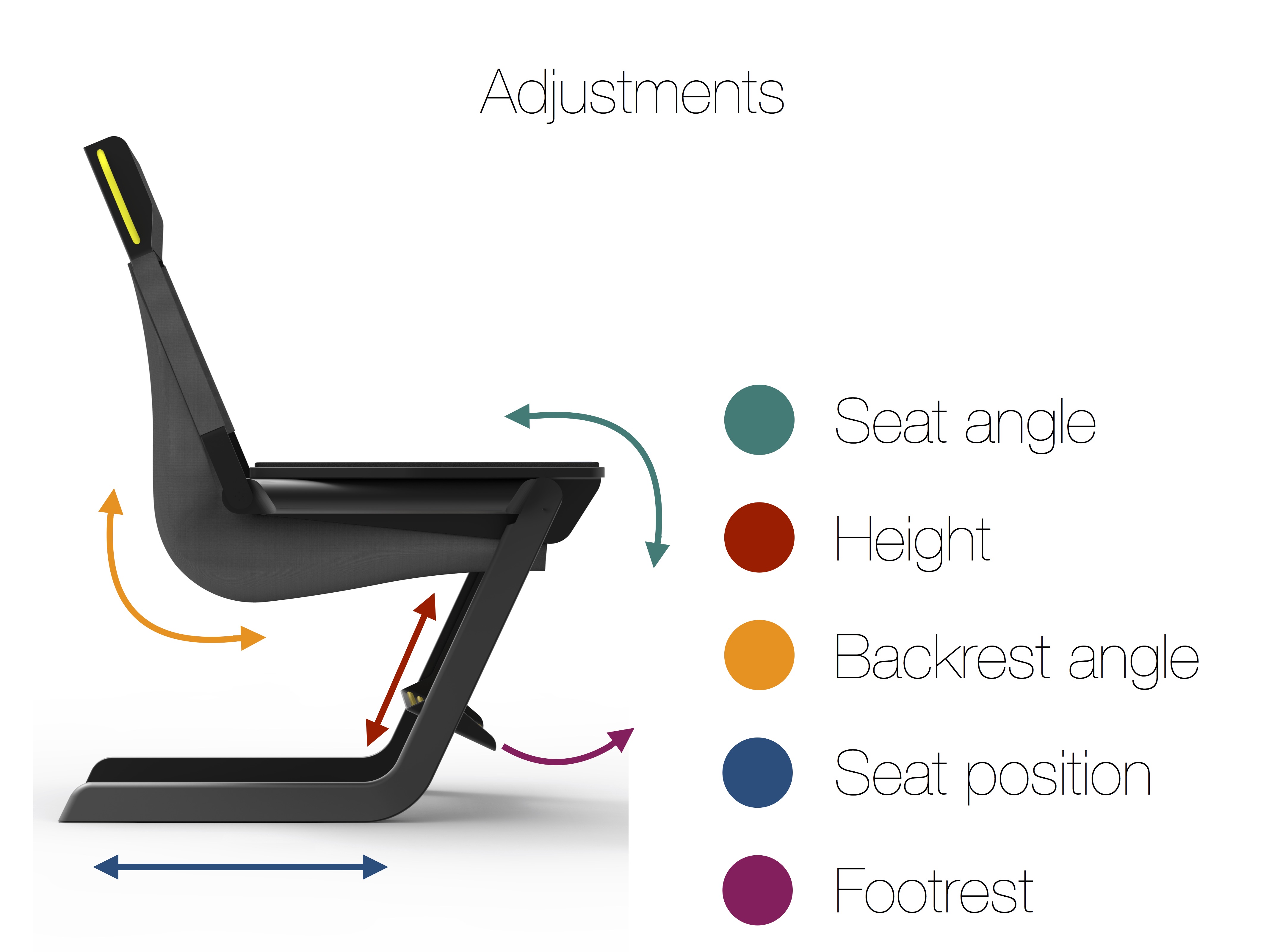 The air pads on the fabric seating that can be filled and deflated for added support and stability are a trickier task. They are brand new and a original feature for this chair.
Physical interface:
The concept is based on a replicated chair simplified by rounded rectangles.
The adjusters for the air inflated pads are made in the same way, but the pattern of them are placed on the same places as on the chair.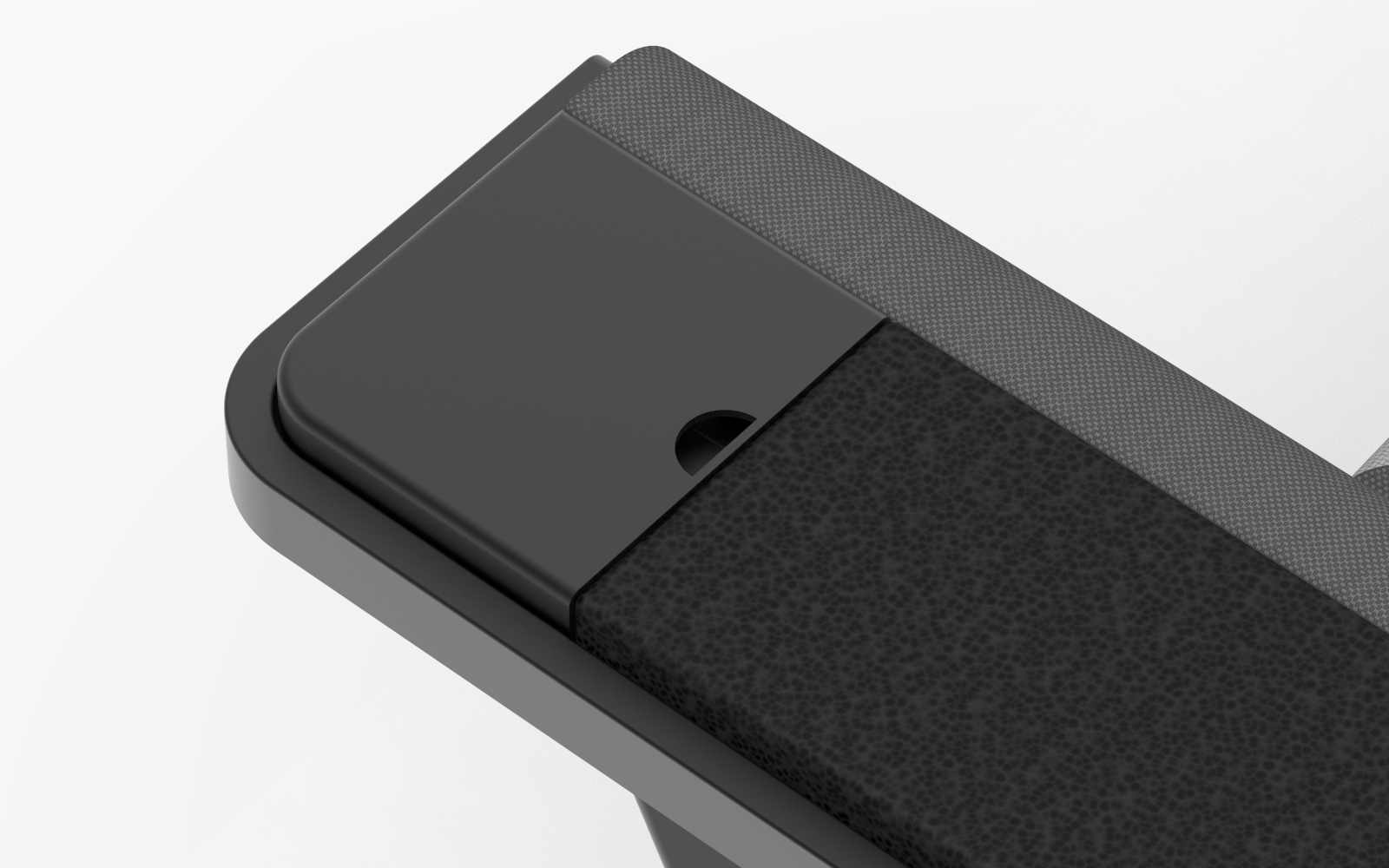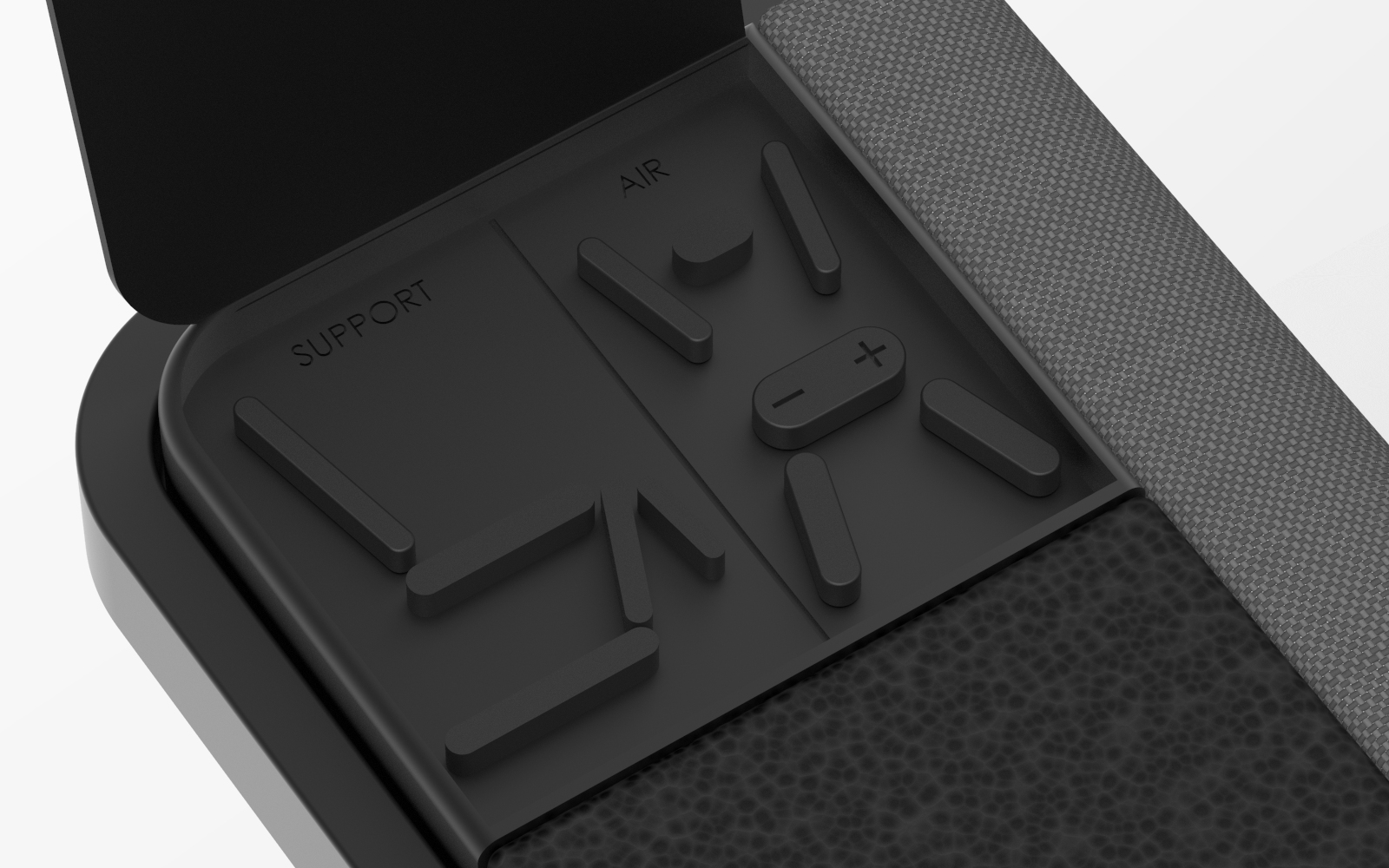 I also did a render with yellow adjusters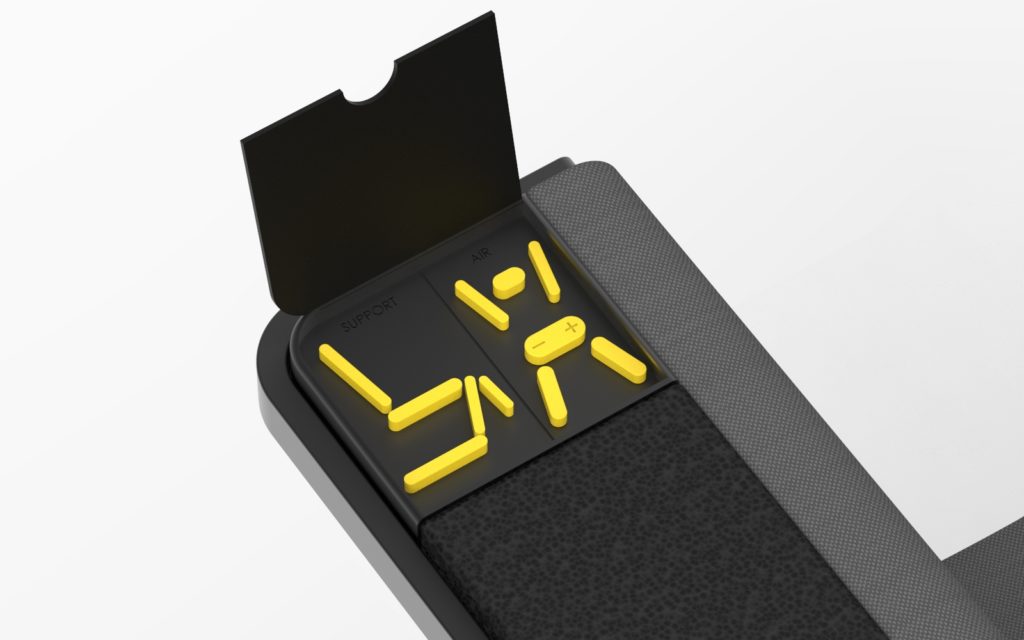 Digital interface:
This concept is based on using a touchbar with different presets for positions within the chairs frame, and a physical button pad for the inflated support pads within the fabric of the chair.
My conclusion of this one day challenge is that the control panel of the chair is extremely complicated, and if I had more time left in the project I would spend more time making a good concept for a control panel to adjust and customization of the chair.